Air Jordan XI Turf Prototype
The Air Jordan XI doesn't need any introduction, but this particular XI Sample might. Everyone knows about the upcoming leather 72-10 Jordan XI releasing this year to commemorate their historic Season... I don't believe that my Sample shown below has anything to do with that pair. I don't exactly know what year these were made in, but they were definitely produced in the mid to late 90's. These have a leather upper with a mesh tongue. The ankle cut also appears to be a little bit taller than the released XI's. The outsole isn't translucent, but it's made of a thick rubber compound. The traction pattern is also composed of a very aggressive harringbone (possibly made to be tested for football turf performance). This theory is mainly because in the late 99-00s, a few NFL players had XI PE's made for them including Warren Sapp, Deion Sanders, Randy Moss, etc. I believe that my pair might have been a wear test sample to see how the XI silhouette would hold up on the football field. That might explain the heavier weight of the shoe and the taller ankle cut. Another little detail that might go unnoticed is that these Samples utilized a Columbia XI carbon shank, which might have been the only shanks laying around in the factory when these were produced. These are easily one of the rarest Air Jordans in my collections.
Powered by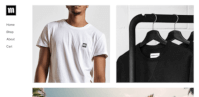 Create your own unique website with customizable templates.