SpurSniperSeven Visit Part 3 - The Finale
Out of SpurSniperSeven's endless amounts of PE's, he did say that he had a favorite model---the ellusive Deion Sanders XI football PE's made specifically for him while playing with the Redskins. These things are absolutely incredible in person...Super lightweight, rear pull tabs with the crosses on them, and the yellow mesh liner felt so good. He had 2 detatch pairs, a lowtop version, and some other slight variations. Including all of his black-based Reds baseball pairs, he had around 10 individual pairs of Deion Sanders XI's (highs, lows, duplicates, different sole variations, etc.), and I'm sure that if others came up for sale somewhere, he would snatch them up in a heartbeat.
Powered by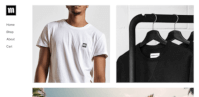 Create your own unique website with customizable templates.