LeBron IV NYC Graffiti
On November 11, 2006, there was a Pop-Up Shop in NYC where they unveiled these special Graffiti LeBron IV's. They were made in limited numbers and have proper New York flavor written all over them (pun intended). LeBron wore these at the Garden that same week, and the internet was buzzing hard around these for weeks! It's definitely hard to come across these today, since everyone who has em won't sell them. The majority of the "LeBron Collectors" these days are only focusing on anything from the VII and up...Kind of a shame actually, but what can you do? Everyone collects whatever they want, and that's the bottom line.
Powered by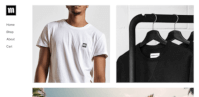 Create your own unique website with customizable templates.