81-point Kobe Bryant ZK1 PE
When Kobe Bryant scored 81 points in the win against Toronto, he was wearing this PE colorway. Months later, they released a commemorative 81 point release version with special packaging and stuff...Well, this pair isn't that. It's from the acutal batch of PE's made specifically for Kobe to wear, and they are incredibly difficult to come across. These don't have the cheesy "81" all over them or anything like that. It's really just a basic home Laker color, but he just so happened to score a career milestone in the same exact colorway...EASILY one of my top 5 favorite pairs in my collection.
Powered by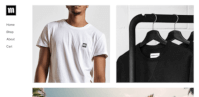 Create your own unique website with customizable templates.